History
From establishment to present
A PATH OF RECOGNITION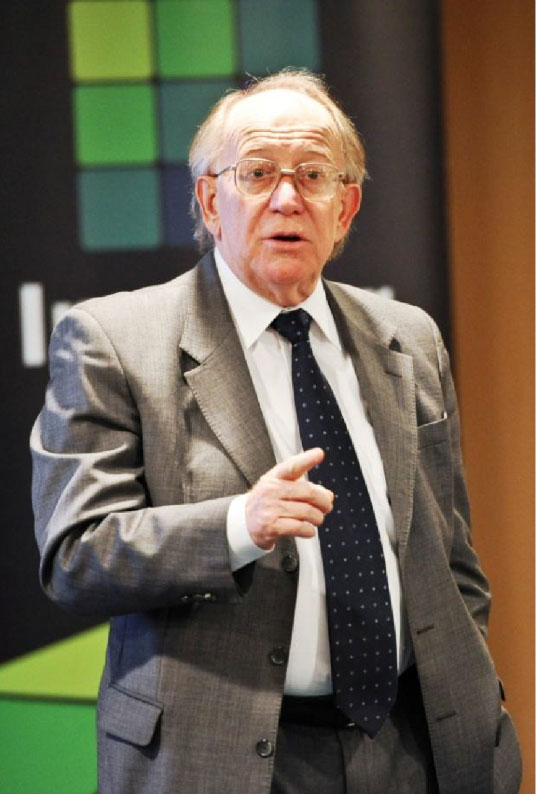 Pioneer and founder: Don Omar Braga (1941-2011)
Omar Braga was born in Montevideo in 1941. He studied engineering at Universidad de la República, married Meredit de Barros and they had two children: Omar Diego and Gastón. Mr. Braga, a dedicated Christian, could be described as restless, athletic, enterprising, methodical and eager to constantly learn, discover, and unravel the messages of the Creator in his creation. On July 1964, he took over as a professor at the Department of Engineering at the Universidad de la República. He was deeply respected by his students and colleagues.
In 1970, he joined Saceem, where he held positions as Engineer, Technical Manager and Director until his death. Through the guidance of Germán Villar (former president of Saceem and ACDE), he joined ACDE (Spanish acronym for Christian association of business leaders) where he established the Entrepreneurs Club, together with Julio Nauar, as they were deeply concerned about promoting entrepreneurship in young people. He was an influential figure in the subsequent creation of GADE groups (Spanish acronym for dynamic business activity groups) that provide young entrepreneurs with a system of business analysis and decision-making, working as an "Associated Board of Directors", which professionalizes decision-making, having acted as a facilitator of several of these groups.
He was President of ACDE from 1998 to 2000.
Being sustainable is doing things right, thinking about the future with the same commitment we think of today. It means making sure that we keep those little details that identify us, that are part of our history, of our culture, details that describe us and enrich us as a group and as human beings."
Mr. Braga established INGENER in 1998 and was President until his death. He actively promoted the interaction and exchange of knowledge between juniors and seniors. He encouraged internal entrepreneurship of young people. He emphasized business ethics and social responsibility, without neglecting the development of applied technique and knowledge. He personally conveyed to everyone the importance of listening, analysis and the continuous search for solutions by successive approaches; not to reinvent the wheel, but to investigate other people's researches in order to be more efficient; advocating knowledge without ever forgetting values.
The establishment of INGENER, the largest electric infrastructure construction company in Uruguay
INGENER was established in 1998 to offer infrastructure operation and maintenance services. It delivered an innovative concept: to offer customer service after the work was delivered, for the efficient operation and preservation of the value of the client's infrastructure. Thanks to this work method, which links construction and preservation, INGENER managed to enhance both areas, acquiring a global vision and outlining suitable maintenance solutions.
The company is engaged in the business of renewable and conventional energy, industry, port services, commercial areas and thermal conditioning, and provides design, construction, operation and maintenance services. With a history spanning 20 years, the company has participated in almost all the large-scale works that were carried out in Uruguay in both the public and private sectors.
From Uruguay to Latin America. The growth of an international INGENER
After positioning itself as a benchmark in terms of power electrical installations in Uruguay, the company began to expand at a regional level and is currently executing contracts in Bolivia and Argentina.
INGENER is capitalizing on the experience and trust earned in Uruguay as builders and suppliers of engineering, among world-class manufacturers and developers, to handle projects in other countries of the region.
In Bolivia, for instance, it is executing a turnkey contract for two 230 kV substations for two hydroelectric power plants.
In Argentina, renewable energy ventures are being carried out through engineering projects and supply of equipment and materials, project management and subcontracting or strategic partnerships with local companies that provide the machinery and labor force for construction.
We have great expectations about the future of an international INGENER that competes side by side with the leading engineering and construction companies for the energy projects of the region. We have deep expertise in these types of projects, a leading engineering team, a track record of projects executed in time and without difficulties, and the recommendation of our clients. Undoubtedly, this is the right path for continuous improvement." Daniel Vázquez, president.